ATLANTIC SHORE BRIGANTINE
"Your Key To The Sea"
Call 609-266-7676
kw
KW Atlantic Shore Brigantine - Find An Agent
Keller Williams Atlantic Shore Brigantine
Selling Real Estate sine 1-1-1977.
Relocation, First Time Home Buyers, Vacation Homes, Modular Homes, Rentals, Condos, Business a full time Real Estate Agent.
Ryan Celenza is a young and enthusiastic agent with a background in hospitality and casino management. He enjoys surfing and fishing as well as all other outdoor activities. With 20+ years of experience coming to the Jersey Shore he uses his knowledge to guide clients to their next dream home. Whether you are looking for a new investment opportunity, a vacation home in any of our beautiful beach towns, or your forever home as well as first timer buyers in the surrounding areas he is excited to help and guide you through the home buying process.
Barbara Ermilio, Sales Associate, Realtor
Barbara Ermilio has been involved in Real Estate her entire adult life, not only working in the industry but also doing rehabs and condo conversions, mostly in the Philadelphia Area. Barbara Ermilio's career in Real Estate started at Commonwealth Land Title in 1976 where she learned everything from preparing policies to clearing titles. She became a closing officer for Penn Title Insurance Company. Barbara owned and operated a title agency and a real estate office in Center City Phila. Brigantine became Barbara's summer home in 1989 and eventually her permanent residence in 2007 where she continued her real estate career as a processor for a few local Real Estate Agents. Barbara Ermilio's passion for Real Estate has led her to pursue a career In sales. She joined the Keller Williams family in 2018 to take her real estate career to the next level.
Donald Fegan, Sales Associate, REALTOR
Ron Floczak, Assistant Team Leader, KW Tech Driver & Sales Associate
Serving the New Jersey areas of Atlantic City, Brigantine, Egg Harbor Township, Linwood, Margate City, Longport, Mays Landing, Northfield, Somers Point and Ventnor City, and soon to be licensed in PA. Ron is here to assists home buyers, sellers, renters and investors. From buying your first home to investing in that Summer Home, I am here every step of the way.
I have been visiting Brigantine since the first grade and have a strong connection to the community. So strong I have made it my personal residence. I have a background in corporate and field retail where I helped manage $3.6B in sales. I have transitioned into real estate to fulfill a lifelong passion and dream I have always had.
My previous skills of running such a large business and team has given me a vase amount of skills for real-estate. My strengths as an agent include my negotiating skills, my ability to lead a large team of different complexities, marketing insight/advertising both locally and social media and my knowledge of the local real estate market. My goal is to make whatever your dreams may be in the
real-estate
market a
reality
. I am Happy to Help in anyway I can. Feel free to Call, Email or Text with any and all inquires you may have.
Jennifer Freeman, Sales Associate
I have lived in the area for over 30 years and cannot imagine living anyplace else. As the saying goes, 'love where you live'.
While new to real estate sales, I have enjoyed keeping up with the real estate market in Atlantic and Cape May Counties for years. I am always curious about what opportunities are available in our beautiful and exciting communities for the home buyer and seller.
I am ready to help you find your next forever home or help you move on to your next adventure in life.
Greg Fuller, Sales Associate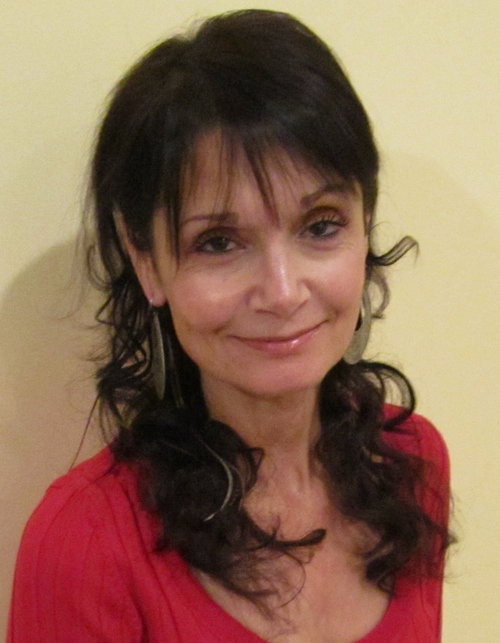 Carmella Galletta, Real Estate Associate
I would love to help you find your dream home, vacation home, or commercial property!!! I am an agent who was born and raised in this local South Jersey area to a family of blueberry growers. I respect LAND... and as an experienced Buyer's Agent, I bring a wealth of knowledge to buying and selling real estate here. I received my real estate license when I was 22, and at that time I made my first purchase, an income producing duplex, which I owned, profited and leveraged for over 20 years. I recently exchanged it for another income producing property, a six-unit apartment building. As a longtime landlord, I can help you with this type of real estate, as I am very well-versed in multi-family properties! Whether you are looking for your first home, second home or a commercial property, you need someone who is experienced and whom you can trust. I work hard, am upfront and honest, and am eager to work with you from start to finish! Here are some of the things an experienced agent like me can do for you:
1. I can help you find your next home! Whether you are looking for your very first home or a vacation home or looking to downsize, you need an agent who knows this area and who has the resources and integrity to ask the right questions and get the right answers for you. I can help you to find the home you are searching for, at the best price and in an area that's right for you... with all the neighborhood amenities that matter most to you, along with the essential criteria you have in mind for your ideal home When we find you the perfect house, you can rely on me to negotiate the best and lowest purchase price, recommend a lender (if you don't already have one), oversee the inspections, handle all the necessary paperwork and supervise the closing. I can take care of everything you need to get you to settlement, which will free you up to work diligently with your lender to obtain all the things their company needs to lend you the money to buy your home!
2. I can help you sell a home. When it's time to sell your home, you'll need someone who will take photo-enhancing shots that will allow prospective buyers to "see" your house accurately. You will need an agent who makes sure that your home gets advertised/marketed properly in order to find prospective buyers. Of course, as your agent, I will negotiate the sale price, and handle all the necessary paperwork needed for closing.
3. I can help you buy or sell a short sale. I feel I am the Queen of Short Sales, because I have helped close so many of these type of financially and (most times) physically distressed properties. Although each short sale is different and has its own set of unique factors that affect the sale/purchase, I have the expertise and resources to close these types of properties. I will guide you and educate you through the whole process, as we wait for a successful closing.
4. I can help you find or sell your commercial property. Using the correct formula, I can help you buy or sell your commercial property to your advantage. In these tough financial times, making a careful, informed decision is the key to successful business ownership. I have the resources, skill-set and experience to help you do the due diligence necessary to have a positive outcome... whether you are buying or selling!
I value the land, homes, and businesses that affect South Jersey's local communities, along with it's schools, churches, and government. I love and understand real estate... and would like to share my knowledge with the people these communities represent. I wholeheartedly believe (if done correctly) there's absolutely nothing more financially sound than real estate. I'd love to see you reap the rewards and self-fulfillment of owning a piece of real estate. Call me at (609)287-2140 so we can start working on your goals and dreams of home or business ownership!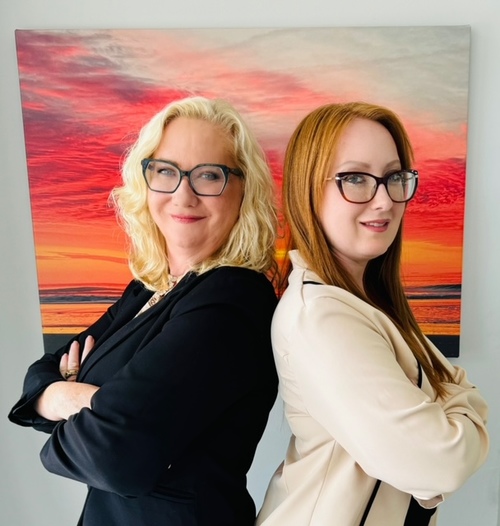 Ethel Hermenau, Sales Associate, REALTOR
I have been selling real estate in Brigantine for 18 years. I started back in 1995 managing a condominium complex at the Islander in Brigantine and have a lot of experience in rentals and sales on the Island. Brigantine is truly South Jersey's "Best Kept Secret". I have many references and I have many of the same customers I have provided service for years. This Island is a place that even if you sell, you find yourself coming back and for many of my customers they make It their retirement home. On a personal note, I have a beautiful family, my husband, Gary, my children, Paige, Zack and Anthony. I have Grandchildren, Jacob, Ellie, and Samuel and my dog Ruffus. I am involved with my church and I have a ministry. My commitment is to God, Family and Business. They call me "Ethical Ethel". My goal is to not only provide you with great Customer Service but to help you find your dream home, townhome or condo. I will go over and above to make sure you are happy and satisfied! My goal is to provide you with Excellent Service. I also sell in Galloway NJ, Absecon, Margate, Ventnor, Somers Point, Ocean City, the list goes on. I will go anywhere in Atlantic County and Cape May County. Call me so we can get started on making your Dream a reality. "If you can Dream it, you can do it!" -Walt Disney. I can also be reached on my website Brigantinehomes.kw.com.
Alexander Huffard, Sales Associate
Alexander Huffard, "Agent Huffard", is a True Born and Raised Local with a genuine love for Real Estate. With an absolute focus on providing an unequaled customer service experience, what that means is honest and open communication at all levels of the Real Estate process. By living this philosophy, he has been awarded "Best of Zillow" for outstanding customer service placing him in the Top 1% of Agents that service that platform; as well as the New Jersey Realtors' "Circle of Excellence." An Ocean City High School alumni, he went on to graduate from Richard Stockton College with a Bachelor's Degree in Communications and minors in Business Administration and Philosophy. He started his real estate career as an agent with Long & Foster Real Estate/Christie's International. In May of 2020, Huffard joined Keller Williams and is a member of Keller Williams Luxury International. Whether you are shopping for a vacation home in Brigantine, Margate, or Ocean City, seeking a full-time residence in Linwood or Upper Township, or buying your first home in Galloway, Somers Point, or Egg Harbor Township, @AgentHuffard is the Agent of Today and Tomorrow.
Wendy Jamerson, Sales Associate
Wendy Jamerson received her Bachelor of Arts Degree in Education and a Master of Arts Degree in School Administration from Rowan University. She was a teacher and a vice principal before retiring in June of 2017 and is currently pursuing a career in real estate.
Wendy enjoys boating and grew up vacationing at the Jersey Shore. She moved to Brigantine in 2017. Wendy has a passion for real estate and a knack for decorating She will work with you to develop your design style and create your dream home. Wendy will be happy to assist you with all of your real estate needs.
Brigantine Beach's "Go To" agent with superior local knowledge. Bob is the recipient of the 2020 NJ Board of Realtors Circle of Excellence Gold Award. Bob is dedicated to serving you with client-focused service to ensure your success and satisfaction. Listing or purchasing? Bob will provide personalized attention making your experience stress free and enjoyable from start to finish. Bob has been a Brigantine resident for over 40 years and spends most of his time "Living the Dream" on the Island of Brigantine. Call today for an amazing tour of Brigantine, 609-992-7400
Joseph Musumeci, Broker, Sales Associate REALTOR
Joe is a Broker, Sales Associate of KW Atlantic Shore. Joe has been in the real estate business for 36 years. He started in 1980 as Construction Controller with Morse Diesel for the Playboy Casino Project in Atlantic City. In 1981, Joe went to NYC as Controller for Morse Diesel. He then became Director of Real Estate Development at Harrah's Casino, and then became Vice President for Real Estate Development for Harrah's and Trump Casinos. In 1993 Joe bought Weichert Real Estate, Brigantine, and renamed it Atlantic Coast Realtors. Joe has since sold Atlantic Coast to Keller Williams.
Demetrios is a native to New Jersey and an active member in the Brigantine Shore area. Helping family and friends in any way possible is what he does best, and this generosity extends to his clients. In his real estate career, he prides himself in supplying the best customer service and care. Contact Demetrios for all your real estate needs!
Kathleen Pileggi, Sales Associate
Serving the New Jersey areas of Atlantic City, Brigantine, Egg Harbor Township, Linwood, Margate City, Mays Landing, Northfield, Somers Point and Ventnor City, Pileggi prides herself on offering her clients the best possible service for an "overwhelmingly wonderful experience," utilizing a unique set of skills for which she was recognized as a Circle of Excellence Award winner in 2011, 2012, 2013 and 2014. In addition to this accolade, she is also a certified staging professional who boasts the unique ability to envision what highlights a home's strengths – while being able to determine what is needed to downplay its weaknesses and appeal to the greatest possible pool of perspective buyers.

Among the many career-related experiences she has shared with colleagues and friends, Pileggi routinely returns to the two that continue to fuel her passion for the real estate industry; as she explains, "An older couple that had plans to move to upstate New York to be among family had their home on the market with three other realtors for a three-year period. Once I sat down with them and explained the market, convincing them to price their property at fair market value, the home was under contract in 16 days."

"In another instance, a single woman client I was working with was nervous that her home would not sell, and that she would not be able to move forward with her life; she followed my instructions with regard to pricing her home, and in a mere two days' time the house was under contract."
Claudette Savino, Sales Associate, REALTOR
Claudette has been an active resident of Brigantine Beach since 1993. Residing in and being an active member of the Island for many years, Claudette provides vast knowledge of Brigantine Beach and the surrounding areas - whether it be in the Real Estate industry, or community activities."Sea" Claudette for all your real estate needs!
Donna Schoening, Sales Associate, REALTOR
Donna has been a Sales Associate, Realtor with Atlantic Coast Realtors for 12 years. Her background is administrative at the executive level. She also brings her talents to the bookkeeping and processing end of our Agency.
After working in the medical profession for 41 years I retired and pursued one of my life passions and became a real estate associate. My enthusiasm and desire for helping others was gleaned from the medical profession which enabled me to connect with clients and provide them with the best service possible. As a real estate agent, my first priority is to make my clients happy and to achieve the best outcome in every transaction. I strive to ensure that the home buying or selling is fun, easy and stress free with a warm and friendly approach and an unending supply of energy and enthusiasm. On a personal note I have deep Southern roots; an effectual combination of Southern charm and South Jersey tenacity. I have lived in Atlantic City most of my life and have worked in Atlantic and Cape May County. I am currently living in Pleasantville NJ and serving all of Atlantic and Cape May County. I am married and have one daughter and a grandson. I am a Christian comedian. I love to sing and I also play acoustic guitar and love scrapbooking and crafts. I am a volunteer for Gildas's Club a community organization for people with cancer, their families and friends. I am also an Ordained Deacon and a Bible Institute teacher for The Love Center Bible institute. In 2003 I was awarded the Chapel of Four Chaplains Legion of Honor Award in recognition of service to all people. I will continue to uphold this honor. It will be my pleasure to serve you as a buyer, seller, or investor.
About KW Atlantic Shore Brigantine
We understand that buying or selling a home is more than just a transaction: it's a life-changing experience. That's why our team of highly-seasoned real estate professionals is dedicated to providing exceptional, personalized service for all of our clients. We take great pride in the relationships we build and always work relentlessly on the client's behalf to help them achieve their real estate goals.
Our team of experts represents the best and brightest in the industry, and we're always striving to lead the field in research, innovation, and consumer education. Today's buyers and sellers need a trusted resource that can guide them through the complex world of real estate. With our extensive knowledge and commitment to providing only the best and most timely information to our clients, we are your go-to source for real estate industry insight and advice.
Our Mission Statement:
Our philosophy is simple: clients come first. We pledge to be in constant communication with our clients, keeping them fully informed throughout the entire buying or selling process. We believe that if you're not left with an amazing experience, we haven't done our job. We don't measure success through achievements or awards, but through the satisfaction of our clients.