About KW Atlantic Shore Brigantine
We understand that buying or selling a home is more than just a transaction: it's a life-changing experience. That's why our team of highly-seasoned real estate professionals is dedicated to providing exceptional, personalized service for all of our clients. We take great pride in the relationships we build and always work relentlessly on the client's behalf to help them achieve their real estate goals.
Our team of experts represents the best and brightest in the industry, and we're always striving to lead the field in research, innovation, and consumer education. Today's buyers and sellers need a trusted resource that can guide them through the complex world of real estate. With our extensive knowledge and commitment to providing only the best and most timely information to our clients, we are your go-to source for real estate industry insight and advice.
Our Mission Statement:
Our philosophy is simple: clients come first. We pledge to be in constant communication with our clients, keeping them fully informed throughout the entire buying or selling process. We believe that if you're not left with an amazing experience, we haven't done our job. We don't measure success through achievements or awards, but through the satisfaction of our clients.
KW Atlantic Shore Brigantine - Find An Agent
Catherine "Kate" Sorrentino, Sales Associate, REALTOR




Kate has made Brigantine Beach, New Jersey her home since 1993, and has been a full time Realtor since 2004. She came on-board with Atlantic Coast Realtors in 2006.

Kate is an experienced Real Estate Professional with extensive knowledge in every area of Brigantine, and beyond. Whether you are looking to buy, sell, or rent, Kate is committed to fulfilling your Real Estate needs with the highest degree of ethics, honesty, and professionalism.
Donna Schoening, Sales Associate, REALTOR




Donna has been a Sales Associate, Realtor with Atlantic Coast Realtors for 12years. Her background is administrative at the executive level. She also brings her talents to the bookkeeping and processing end of our Agency.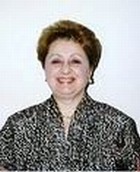 Rose Patterson, Broker Sales Associate, REALTOR




With a background in teaching and business, Rose found Brigantine over 25 years ago and spent many happy years buying and selling real estate.As a Broker-salesperson at Atlantic Coast, she continues to strive to find the ideal property for any potential client.

Madelyn Evans, Sales Associate, REALTOR



Donald Fegan, Sales Associate, REALTOR



Henry Connotillo, Sales Associate, REALTOR




Hank was raised in Hudson County New Jersey. He started his real estate career in the 90's while living in Middlesex County. He then moved to Atlantic County in 2008, and resides here in Brigantine.

Hank joined KW Atlantic Shore Brigantine in 2013, and brings a superior knowledge of the local real estate market. Hank's role is making coastal living a dream come true for his clients, as it has been for himself and his family!
Keller Williams Atlantic Shore
Antoinette "Toni" Ridenour, Sales Associate, Realtor




Toni has been a full time Realtor on Brigantine Island for 30 years. She has seen and been a part of the many transformations Brigantine Beach has gone thru.Toni has raised her family on this beautiful island, and continues to service her many clients with honesty, caring and professionalism.
Claudette Savino, Sales Associate, REALTOR




Claudette has been an active resident of Brigantine Beach since 1993. Residing in and being an active member of the Island for many years, Claudette provides vast knowledge of Brigantine Beach and the surrounding areas - whether it be in the Real Estate industry, or community activities."Sea" Claudette for all your real estate needs!
Toni Bibikos, Sales Associate, Realtor




My Real Estate Career is in it's 15th Year. I live and work in Brigantine. When I moved here, I fell in Love. It Truly is The Island You Will Love For Life! I have been in the Circle of Excellence for Sales as a Bronze Winner for the last 4 years. I am licensed in New Jersey, and Florida. I am on the Board of Directors for Lions International and participate in many volunteer positions. I am very involved with the community as well as ministries for my church. I serve my client's with the upmost integrity. I provide excellent service. Your success is my success. I truly enjoy my job and I strive to make sure my clients come first. I will be there as your realtor, before, during, and after your transaction. I look forward to meeting my next client, and I hope that client is you. Thank you, Toni Bibikos, Your Realtor For Every Season!! You may also contact me on my website yourbrigantinehome.com.
Barbara Ermilio, Sales Associate, Realtor




Barbara Ermilio has been involved in Real Estate her entire adult life, not only working in the industry but also doing rehabs and condo conversions, mostly in the Phila. Area.

Barbara Ermilio's career in Real Estate started at Commonwealth Land Title in 1976 where she learned everything from preparing policies to clearing titles. She became a closing officer for Penn Title Insurance Company. Barbara owned and operated a title agency and a real estate office in Center City Phila.

Brigantine became Barbara's summer home in 1989 and eventually her permanent residence in 2007 where she continued her real estate career as a processor for a few local Real Estate Agents.

Barbara Ermilio's passion for Real Estate has led her to pursue a career In sales. She joined the Keller Williams family in 2018 to take her real estate career to the next level.
Lauren Kuhn, Saales Associate, Realtor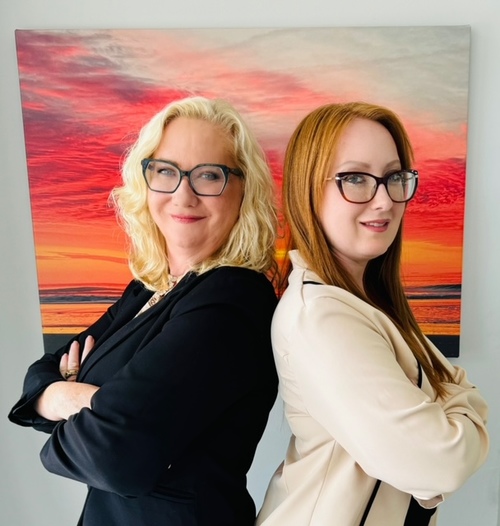 Ethel Hermenau, Sales Associate, REALTOR




Ethel Hermenau. I have been selling real estate in Brigantine for 18 years. I started back in 1995 managing a condominium complex at the Islander in Brigantine and have a lot of experience in rentals and sales on the Island. Brigantine is truly South Jersey's "Best Kept Secret". I have many references and I have many of the same customers I have provided service for years. This Island is a place that even if you sell, you find yourself coming back and for many of my customers they make It their retirement home. On a personal note, I have a beautiful family, my husband, Gary, my children, Paige, Zack and Anthony. I have Grandchildren, Jacob, Ellie, and Samuel and my dog Ruffus. I am involved with my church and I have a ministry. My commitment is to God, Family and Business. They call me "Ethical Ethel". My goal is to not only provide you with great Customer Service but to help you find your dream home, townhome or condo. I will go over and above to make sure you are happy and satisfied! My goal is to provide you with Excellent Service. I also sell in Galloway NJ, Absecon, Margate, Ventnor, Somers Point, Ocean City, the list goes on. I will go anywhere in Atlantic County and Cape May County. Call me so we can get started on making your Dream a reality. "If you can Dream it, you can do it"! Walt Disney I can also be reached on my website Brigantinehomes.kw.com